Past Pictures of the week~
I'm missing a ton of pictures. Our website crashed and I've lost a lot of information.
I'm working on it, but it's been a real big pain in the you know what!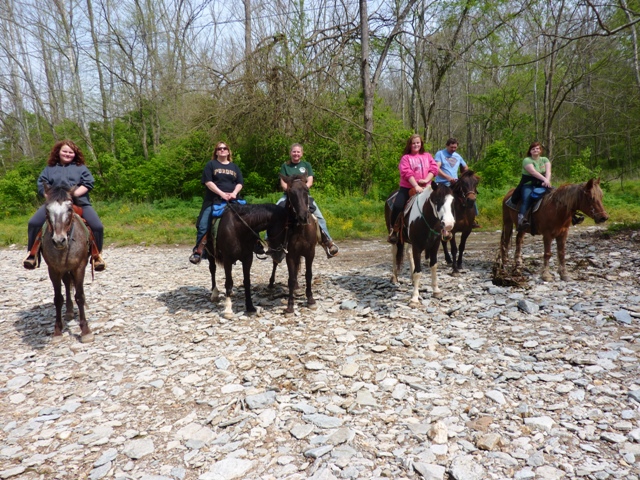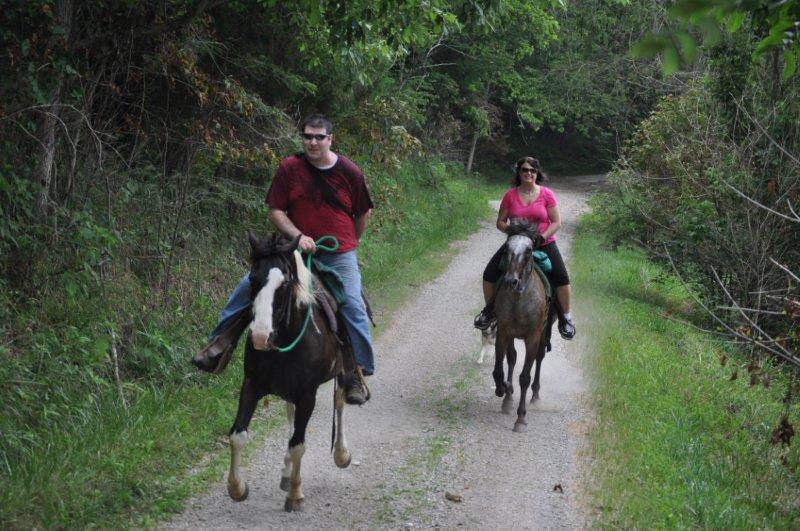 Spring 2010
---
Here are some of the past pictures of 2009!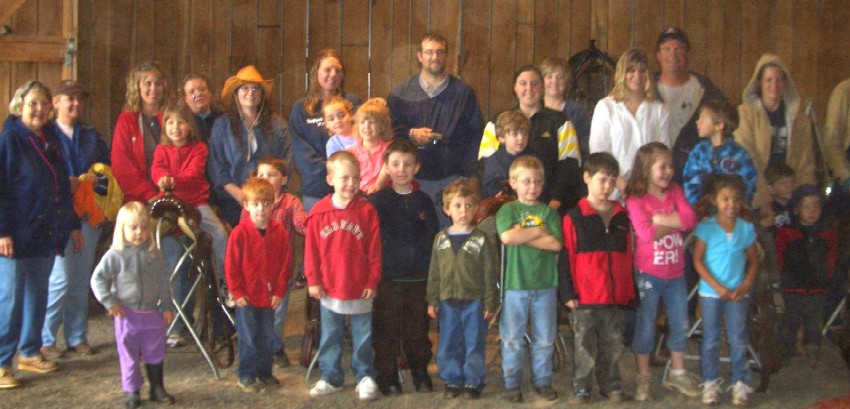 Preschool Class From Madison..
One of our first trail rides Spring 2009; The Honeymooners! Happy Goats getting fed; Cool Double Rainbow

Rod with our "boys" this winter while feeding!
My favorite trail riders!: Rod riding Rose; Big Cheese and Gilbert
Rod caught a huge fish! 19.5 inches! Enjoying the weather! Hanover College Riders
Trip to Canaan! The John Deere Ad! The Hose Reel; Trail riders this summer
Great times on the trail! New horse Pepper; Girl Scouts with the Woozie!
New Cabin for rent! Sean on Grumpy; Trail riding picture in the woods. Rod on Martini
Rod's new puppy, Big Cheese; Also pictured with Herman
Above, Black Lucky locked in with Sadie! It was pretty funny to see!!
Rod w/ all our horses; Pony Express Riders 2006; Happy Cow!
Easton met Chris Denorfia; Rod and Easton fishing
2006 Fair Pictures above, Sammy, Drew & Tammy; "Do you have an appointment?"
The Guys at Bat's Opening night game! Rod and Kim-Tigers Game 5-06; "Gilbert Gnarley"

Rod and Mike Xavier Game 2/15/06 ; Jethro Bodine; Opening Day Reds Game
Happy Birthday Barb!! Jenny's 30th birthday party

Madison Christmas Parade 2005; Family Photo Christmas 2005; Some of the Moose 765 Brothers
Carmen & Rod at the Blue Jackets Game Nov. 9, 2005; Big South Fork Nov. 2005; Thanksgiving 2005 looking for Plan A!!!
Bea, Karen, Megan, Brianne & Linda; Scuba Steve, Allison, Don, Elizabeth, Jennifer, Erin & Steve Oct. 22, 2005
Surprise Birthday Ride! Linda, Val & Rocky making their way across Country!; Rod with Tracy Lawrence
Rod & Easton Wrigley Field May 2005; Meijer 300 at Kentucky Speedway June 2005
Sunset 4/22/05; Bats Game after a rain delay; Rod & Buddy Spring Ride 2005
Jenny, Neil McCoy, Sherry & Rod March 2005; Rod with a Mint Road Runner! April 2005
"Guys Ride" Day after Thanksgiving 2004: WOW! Wozie, Woozie on Wendsday! ; Carey & Michelle 3/20/05

Jenny & New Niece Olivia Click here for more baby pictures!
Cleo & Cloe - Snow Storm Dec. 2004; Us at the Bengals game 12/26/04: Robert was home for a visit!
Jenny on Elvis; Cleo & Cloe!; Barb the Elf, Dan at Christmas Parade!
Rod & Barb - Hillbilly Contest at Rudy's Ranch; Rod, Max, Beck & Jane with Apollo; Me & Chewy!
Our farm from above; Rod on JR Fall 2003; New Pups - One & Two
Hopper & Bobby Jo; Scott & Pam's Pup Ozzy; Easton & Cornbread at 4-H; Brenda's Grandsons
Spring Ride 2003; Bachelorette Ride; Group shot of Bachelorette Ride
Jack's Best Side; The Wooz; Rudy & her twins; Katie & Doddle Bug; Scott
Victoria; Great Sunset; Katie the crazy horse; Dan & Barb 25th Anniversary; The Engagement Ride Couple
Rod, Robert & Jenny; Robert shotting the goats; Rod on Tar Baby; Rod on Zoe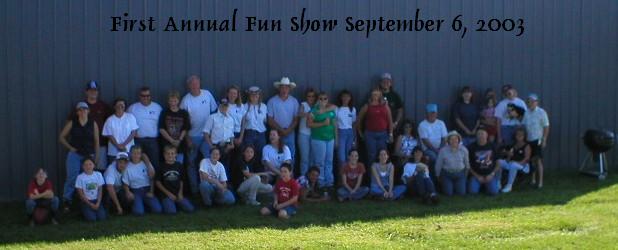 Bucky chasing the Llama; Lunch at Double J Ranch Ride; In the Smokies; Fall Ride 2003


Young Scott; The Hose Reel; Corky Baby Picture; Corky & Chewy
Chris & Janette; Trail Riders; NuCents New hat; Our ADT Security Team
Scott; Fields of Purple!; Engagement Picture